CLIMATE HACK: WATER – Den oversete klimatrussel: Vand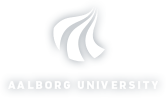 INTERDISCIPLINARY CLIAMTE CONFERENCE
AT AALBORG UNIVERSITY MARCH 11-12 2020.
Water is key to life, humanity and societal dynamics. We drink it. We consist of it. Water is a life-giving resource and water is a destructive force. Water makes many mechanical and industrial productions run. Water is sacred in religious communities. And for modernity water represents economic value, energy and leisure.
The aim of this interdisciplinary conference CLIMATE HACK: WATER is to engage scholars from multiple disciplines in a common dialogue about nature, humanity and society with the intended purpose of advancing our cognitive capacity and knowledge about climate change and the biodiversity crisis.
THE MISSION:
This interdisciplinary conference is the first unique one-of-a-kind event for academic scholars and societal & business activists with a deep and profound interest in pushing climate action. The initial step for the climate movement was to create a strong worldwide political agenda with a genuine interest in mitigating climate change on a global scale. We are now on a mission to hack and disrupt the current climate discourse in order to design concrete pathway plans amplifying a comprehensive and coherent green transition of the carbon-based society and economy. The CLIMATE HACK conferences will take up new perspectives such as water, health, wood & food in order to draw the attention to the planning process of climate politics.
WHY WATER:
The main objective of this first 2020 CLIMATE HACK conference is to look into one critical aspect: How can water management and stewardship of the global commons be a vehicle to address and mitigate the climate and biodiversity crisis. Water is key to life, humanity and societal dynamics. Water is the crucial molecule when searching for potential life in deep space. Water represents economic value, energy and leisure. And freshwater is our planet's most precious resource connecting challenges of climate change, biodiversity crisis, pollution, international economy and geopolitics. The hypothesis is that sound water politics will clarify new productive tracks within climate mitigation policies.
Deadline for panel submission: December 15 2019.
Deadline for registration March 08 2020. Register here.
CONFERENCE ORGANISERS
Associate Professor Theresa Scavenius & research assistant Nanna Finne Skovrup
(Research project Green Transition Paths, Department of Planning, Aalborg University)
THE CONFERENCE IS ORGANISED WITHIN THE FRAME OF THE AAU'S TALENT RESEARCH MANAGEMENT PROGRAMME.
CONFIRMED KEYNOTES AND PANELS
KEYNOTES
Birgitte Hoffmann, Associate Professor, Aalborg University
Climate Adaptaion as an arena for sustainable transition
Carsten Skovmose Kallesøe, Professor, Aalborg University
Pressure management and leakage detection in water distribution networks
Declan Conway, Professor, London School of Economics
Water security and climate change in Africa
Gilles Boeuf, Professor, Pierre and Marie Curie University & Sorbonne University and independent climate political adviser to the France government
Climate, water and sea
Inge Kaul, Adjunct professor, Hertie School of Governance
Governing for sustainability: Getting the balance between 'local' and 'global' right
Jesper Theilgaard, Meteorologist and Climate Communicator
Water in the perspective of meteorology and climate change
Jessica Nihlén Fahlquist, Senior lecturer, Uppsala University
Responsibility for climate change and water – philosophical aspects
Karen Hækkerup, Executive Director, UNICEF Denmark
Børn rammes hårdest af klimakrisen – og det første tegn er mangel på rent vand
Leila M. Harris, Professor, The University of British Columbia
Human right to water: infrastructures, democracy, and engagement through an equity and justice lens
Lill Rastad Bjørst, Associate professor, Aalborg University
A new global climate system for society
Mickey Gjerris, Associate professor, University of Copenhagen
10.15 on a saturday night and the taps drips…
Last minute thoughts on the ethics of water
Per Halkjær Nielsen, Professor, Aalborg University
Recovery of water and resources by environmental biotechnology
Rafal Wisniewski, Professor, Aalborg University
Privacy of Data in the Water Sector
Theresa Scavenius, Associate professor, Aalborg University
Why is water absent from the climate debate?
Tom Heron, Executive Director, Niras
Vandsektoren kan bidrage til at redde verden og skabe grøn velfærd i Danmark
Tore Duvold, Executive Vice President, Innovationsfonden
Climate impact through partnerships
ROUNDTABLES:
ROUNDTABLE I: WHY IS THERE NO COHERENT PLANNING IN CLIMATE POLITICS?
Chair: Theresa Scavenius, Associate professor, Aalborg University
ROUNDTABLE II: IS CLIMATE CHANGE A PROBLEM WITHOUT A SOLUTION?
Chair: Theresa Scavenius, Associate professor, Aalborg University
ROUNDTABLE III: WHY IS WATER ABSENT FROM THE CLIMATE AGENDA?
Chair: Theresa Scavenius, Associate professor, Aalborg University
PANELS
WATER MATTERS
Lars Botin, Assistant professor, Aalborg University
BEACH CAST: WASTE OR RESOURCE?
Great amounts of biomass rinses ashore at our coasts; a mix of eelgrass and seaweeds. If the biomass is collected and utilized, a win win win situation can occur: The beach becomes more attractive to tourists and locals, the biomass can form the basis of new sustainable products AND it helps the marine environment to recover from the increasing eutrophication caused by high levels of nutrients.
Based on two cases this panel wish to explore the possibilities and legislative obstacles for utilizing the blue biomass that rinses ashore, and to put focus on the need for action and the positive externalities that beach collection will have on the Baltic marine environment.
Chair: Efthalia Arvaniti, Programme manager, SUBMARINER Network
Kirsten Lynge, Design engineer, Læsø Zostera ApS
Cintia Organo Quintana, Assistant Professor, University of Southern Denmark
Mette Jørgensen, agronomist, Programme coordinator, Bioeconomy Hotspot Guldborgsund Municipality
Per Dolmer, Senior Advisor, Orbicon WSP
HACK THE FLOW: WATER AS POLITICS
This panel explores what it would mean to think of politics on the model of water, both as a metaphor and as a material dimension of political agency. The panel will pay particular attention to power as a flow of potentialities that can be blocked or redirected in multiple ways. The panelists will consider this idea with reference to concrete cases such as climate migration and climate adaptation in coastal areas.
Chair: Lars Tønder, Professor MSO, University of Copenhagen
Mads Ejsing, Ph.D.-fellow, Univeristy of Copenhagen
ETHICS AND WATER
Jessica Nihlén Fahlquist, Senior lecturer, Uppsala University
Mickey Gjerris, Associate professor, University of Copenhagen
Finn Arler, Professor, Aalborg University
Kristian Høyer Toft, Guest researcher, Copenhagen Business School
ONTO PON – BEING POLITICS OF NATURE
You are invited On To PoN. A place where humans and nonhumans enjoy equal rights to negotiate their existence. Politics of Nature (PoN) is an ecosystem of thinkers and activists that have merged Bruno Latour's eponymous work with a myriad of technologies, disciplines, and open source philosophy, to rapidly prototype and share new societal operating systems. Our hope is that some of these could enable humans and non-humans to coexist and thrive. The first prototype is a board game providing a gamified entry to the political procedure and philosophy. In 2020, 1 became 30+ board games. PoN is becoming digital and is applied for watershed management. Theatre and VR productions are enabling our immersion into new realities – OnTo PoN.
On the panel, we will dive into two controversies currently addressed by PoN: 1) Water allocation in Eerste River Catchment in South Africa and 2) The urban development of Amager Fælled in Copenhagen.
PoN invites you to explore, interrogate and refine the analogue, hybrid and digital tools that are currently inspiring the emergence of alternative political realities around the world.
PoN – we play to exist. www.politicsofnature.org
Chair: Jakob Raffn, Activists
Frederik Lassen, Activists 
QUICK TALKS:
Rune Graulund, University of Southern Denmark
Desert Futures: Water Scarcity in Science/Climate Fiction
Nikolaj Houmann Mortensen, Danwatch
Devices draining the desert: how lithium extraction for e-mobility causes water scarcity in Chile
Karen Riisgaard, COWI
Rising sea levels and coastal ecosystems
Flemming Rafn Thomsen, Tredje Natur
Humane solutions to man-made problems. Mitigation and adaption strategies in Copenhagen.
Helene Hagel, Greenpeace
Broadening the climate political debate: Opportunity or challenge
PROGRAMME
The preliminary programme is now available here.
CONFERENCE INVITATION
See the official conference invitation here.
11. marts 2020 - 12. marts 2020
Aalborg Universitet København

, ,


2450

København, Hovedstaden
ANDRE OPLYSNINGER OM: "AAU - Green Transition Paths"
I Grønne Sider:
NEW RESEARCH PROJECT: INSTITUTIONAL MEDIATION, EMERGENT TECHNOLOGIES AND GREEN TRANSITION PATHS
This project has been funded by the AAU Rector's Talent Mangement Programme 2018 to conduct research
[...]
A. C. Meyers Vænge 15

, ,


2450

København, Hovedstaden
I Grønne Begivenheder:
I Grøn Vidensbank:
I Grønne Annoncer:
I Grønt Arkiv:
Ten years ago the global community failed to agree upon a global climate agreement at the COP15 in
[...]
A. C. Meyers Vænge 15

, ,


2450

København, Hovedstaden